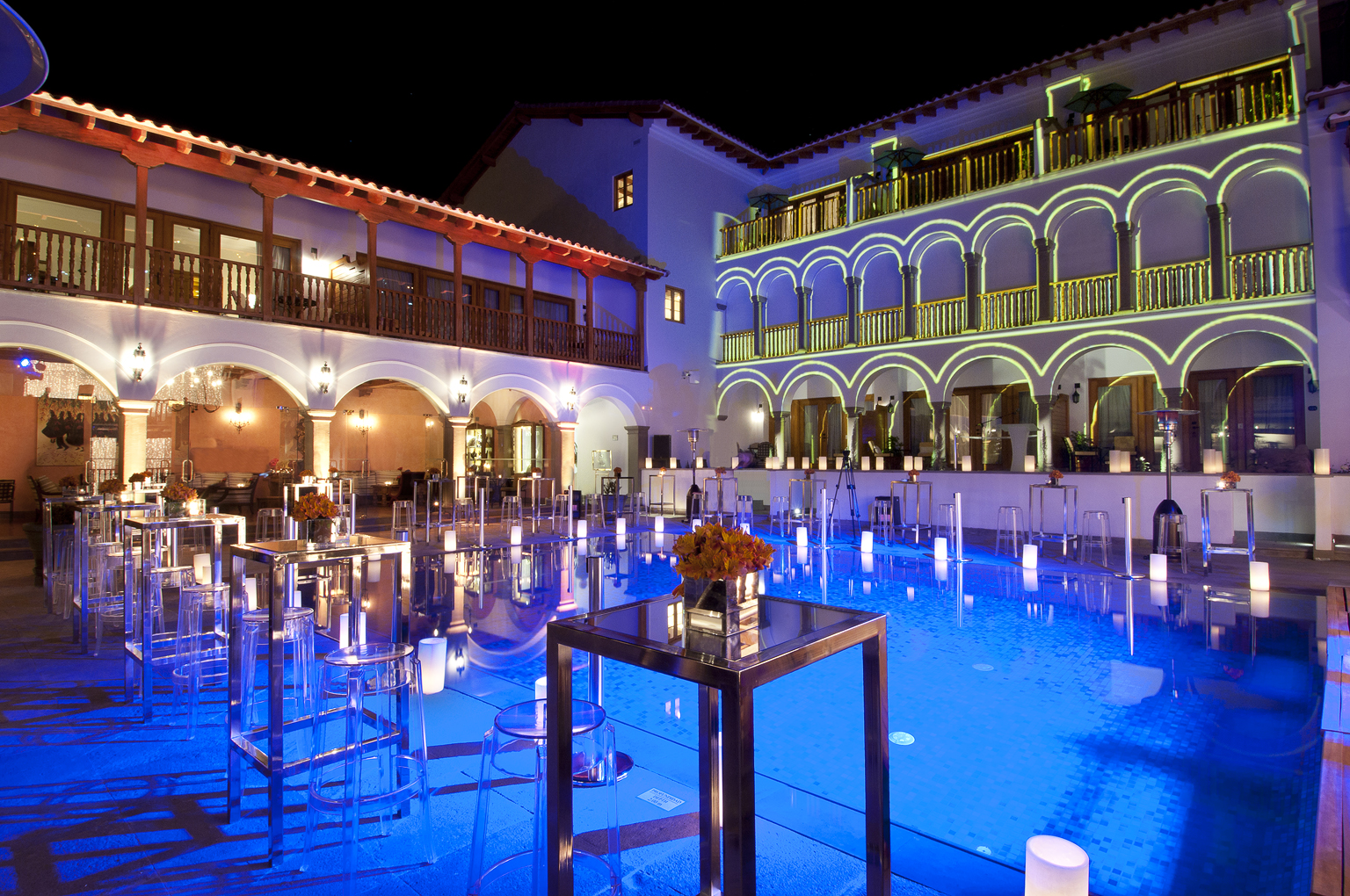 Sometimes it's hard to plan a luxurious vacation and not let go of your good habits while on the road. Of course, you're probably going to have an indulgent diet, so you can try the best cuisine your destination has to offer. But you can still take care of yourself while you're indulging and Cusco, Peru is a surprisingly great place to do so.
I say surprisingly, because people tend to think of Peru as a developing country, which it is. That being said, the tourist infrastructure is quite well developed along the most traveled routes and that would absolutely include the former Inca capital city, Cusco. Here, you will have no problem continuing, or even beginning, a wellness regime while being pampered to the utmost.
One excellent place to do this is the Palacio Nazarenas, one of several Belmond luxury hotels in Peru. This beautiful all-suites accommodation right in the heart of Cusco offers an unsurpassed first-class luxurious stay. Among the many amenities that will make you feel like royalty include having a 24-hour butler.
Right from the beginning, this top of the line accommodation (once a former palace and convent) had the intention to offer its guests the best in wellness services. The spa area is lovely, and some original Inca walls can be seen throughout. A wide variety of treatments are available, including massages, exfoliations and body wraps using natural Andean products.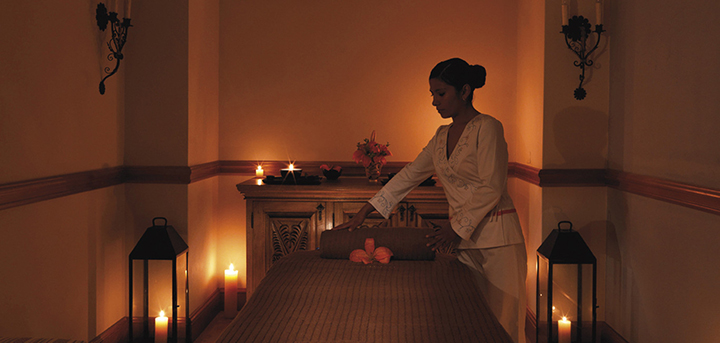 Of course, these kinds of treatments are what you would expect from any luxury hotel's spa. What's truly impressive about this hotel is their dedication to offer other holistic experiences, such as yoga, qigong, and meditation. Between the gorgeous setting and the highly qualified and experienced staff, you couldn't ask for a better place to focus on your own personal wellness.
A yoga instructor is on hand several mornings each week to lead complimentary classes if guests want to join in at the spur of the moment, and private instruction is available upon request. If you're planning to continue your trip by staying at other Belmond properties, such as the Rio Sagrado in Urubamba or the Sanctuary Lodge at Machu Picchu, you can even get a private yoga instructor to accompany you so you never have to miss a day.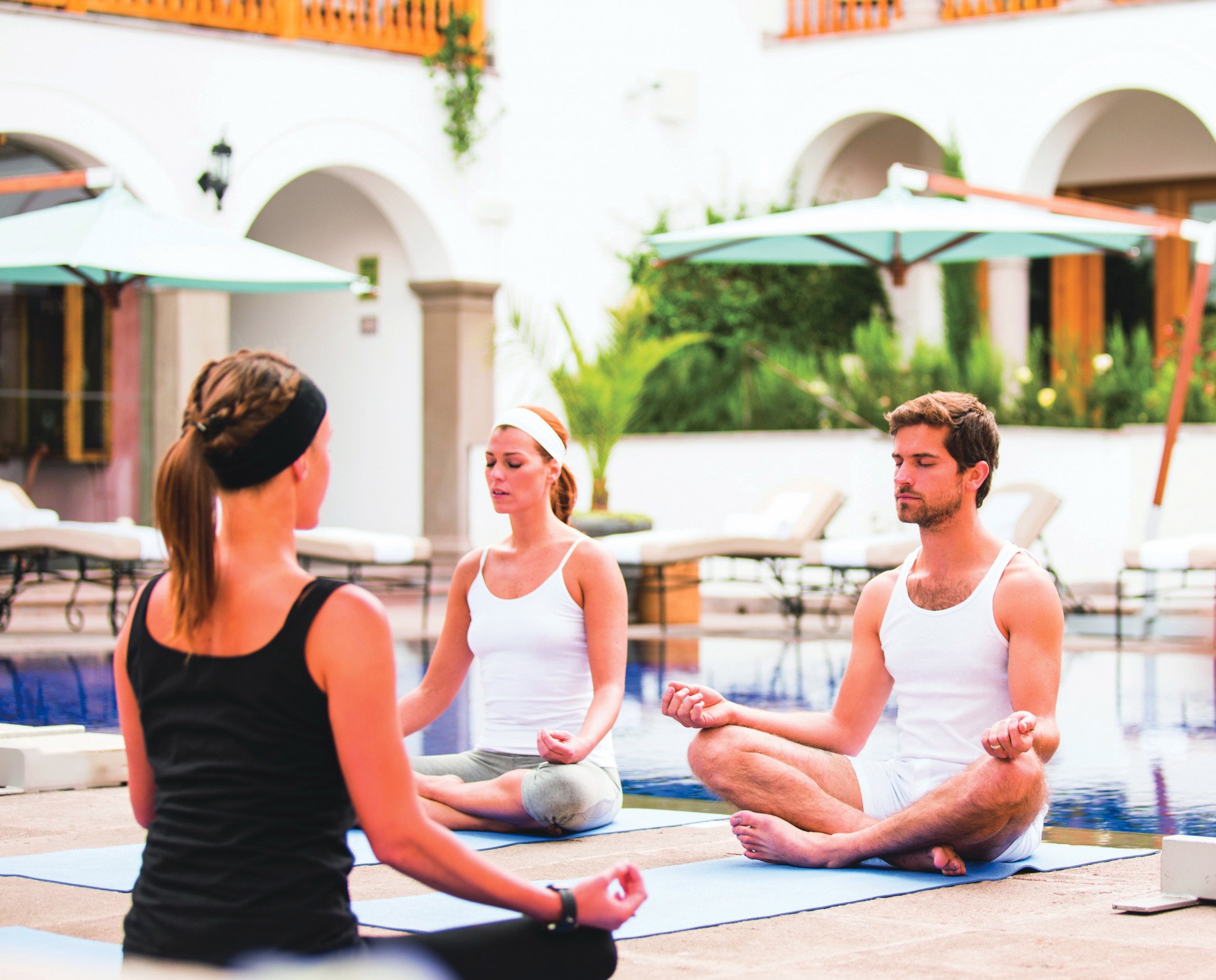 Vacations give people a chance to relax and unwind from their typical daily stresses. Taken in a place as historic as Cusco and Machu Picchu, they are also perfect opportunities for reflection and for setting intentions for the future. For many, this includes a realization that part of their lives' focus needs to be on putting practices in place to keep stress at a minimum once they're home.

While there are many ways of doing this, yoga and meditation are two that have been found to be particularly helpful, and ones with centuries of anecdotal evidence backing up their efficacy. As you visit the various archaeological sites in this area, you will see how religious temples were everywhere, making it obvious the significant role that they played for the Incas. Whatever spirituality means to you, this is an excellent place to find it, recover it, or simply continue your daily practices while you're on the road. And you'll be happy to know that there is no need to sacrifice comfort as you do so.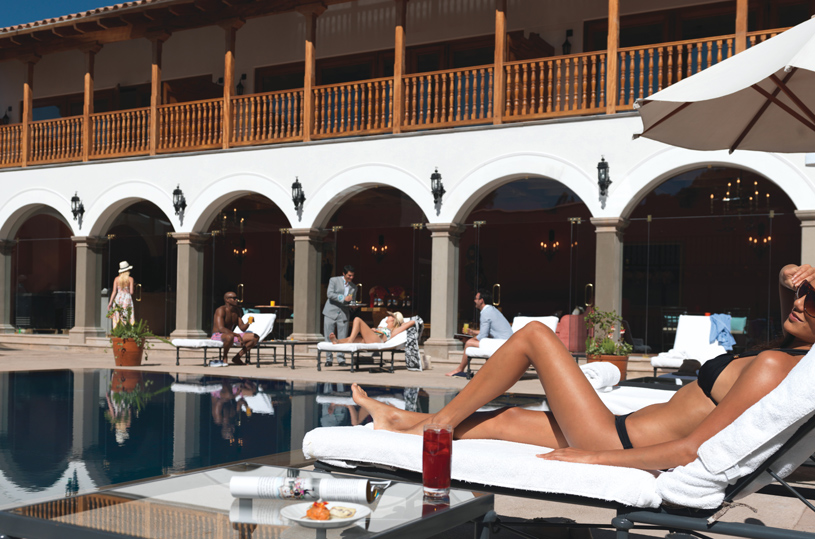 Originally from the US, Maureen Santucci now calls the ancient Peruvian capital of Cusco home, where she has lived for 6 years, working as a travel consultant as well as writing for Fodors Travel Guide. This article was written on behalf of Aracari Travel, experts in providing luxury tours to Cusco, the Sacred Valley and Machu Picchu.