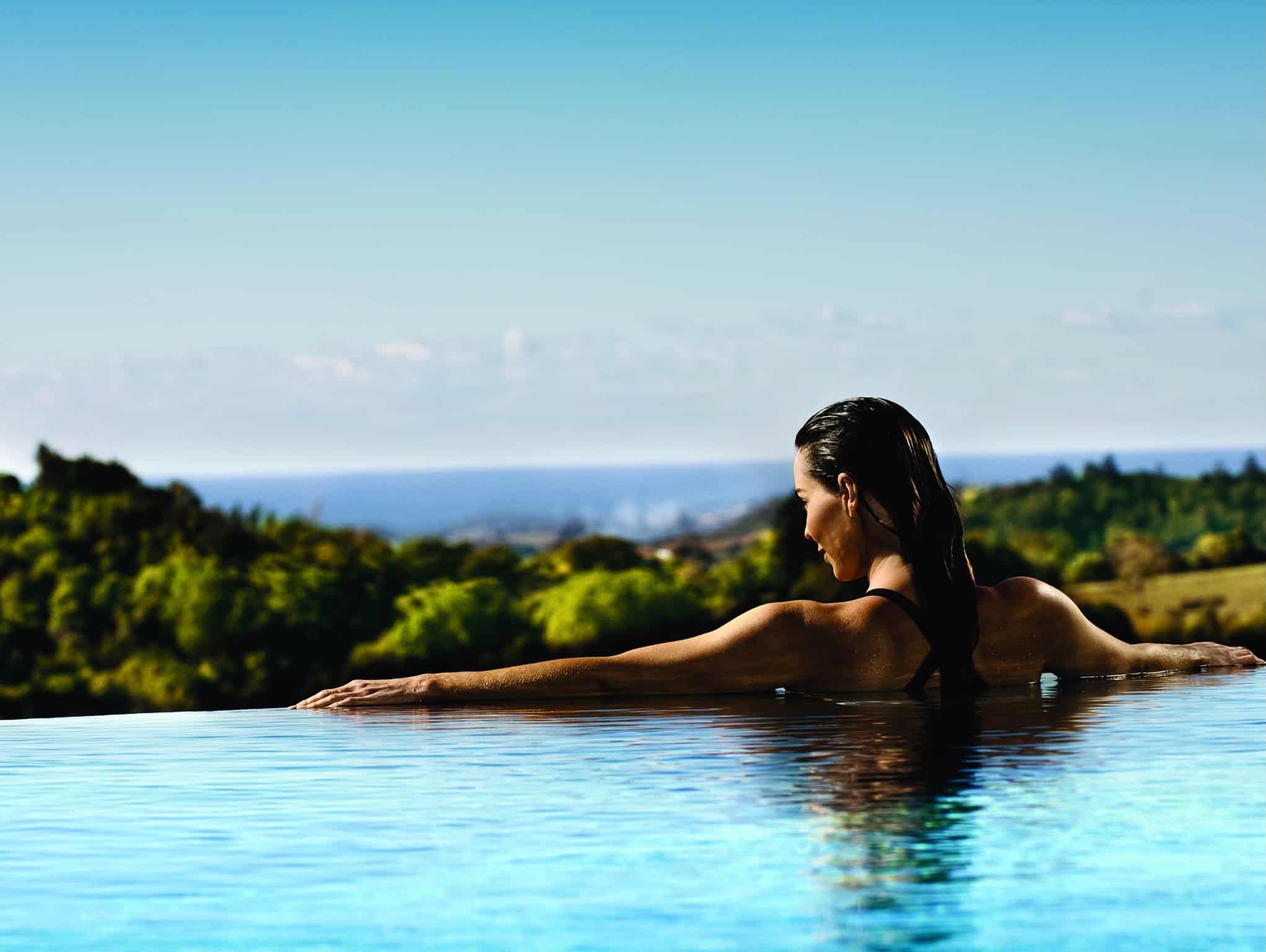 Last month I had a pleasure of experiencing Gwinganna, Australian premier wellness retreat. I've been to wellness resorts before but it was my first time to Gwinganna and I didn't know what to expect.
Before you visit there is a lot of preparation – you choose the accommodation you'd like to stay in, pre-book spa treatments and arrange arrival and departure transfers with the resort.
Gwinganna is located in the hills above Gold Coast, so both Ballina and Gold Coast airports are convenient. Once a day there is a daily shuttle bus that collects all guests from Collangatta at 1pm but if that time doesn't suit, the resort will arrange a private car transfer at $80.00 one way.
Limousine has picked us up at 4pm and helped with the luggage and by 4.45pm we arrived at Gwinganna's steep gated driveway. Apparently this is the last chance before your wellness weekend to have a cigarette or a chocolate. Gwinganna is strictly no smoking and no sugar venue. As a non smoker cigarettes did not worry me, but I did have a moment of panic about spending the next few days without a sweet treat.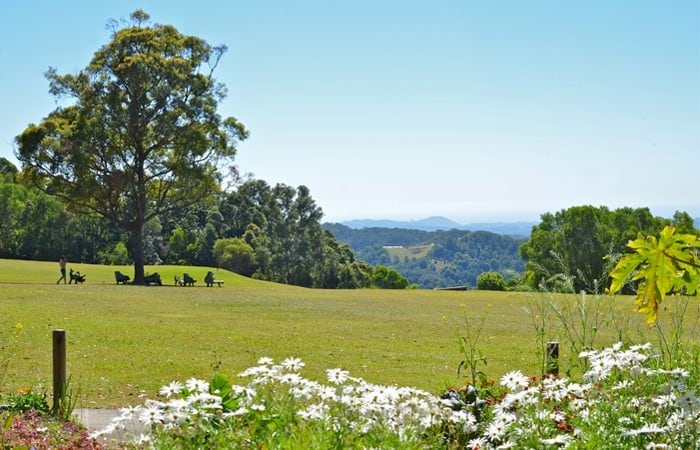 Arrival and Accommodation
The minute we arrived I was whisked away to the spa for my first treatment (treatments are scheduled on the day you arrive so you never know till the morning what your program is for the day). My friend had a chance to see the villa and followed me to the spa shortly.
Most villas in Gwinganna are brand new and set as duplexes. Two rooms share a small living room, but each has a gorgeous en-suite bathroom and a kitchenette. There is also a mini fridge, but unfortunately it is empty. No treats allowed.
Some of the villas come with private plunge pools and beautiful views, others are located at resort grounds. The best villas are the plunge pool ones and the water is warm in those even in winter so you could use it at any time of the year. These villas are a little remote and come with private golf buggies to cruise around the resort.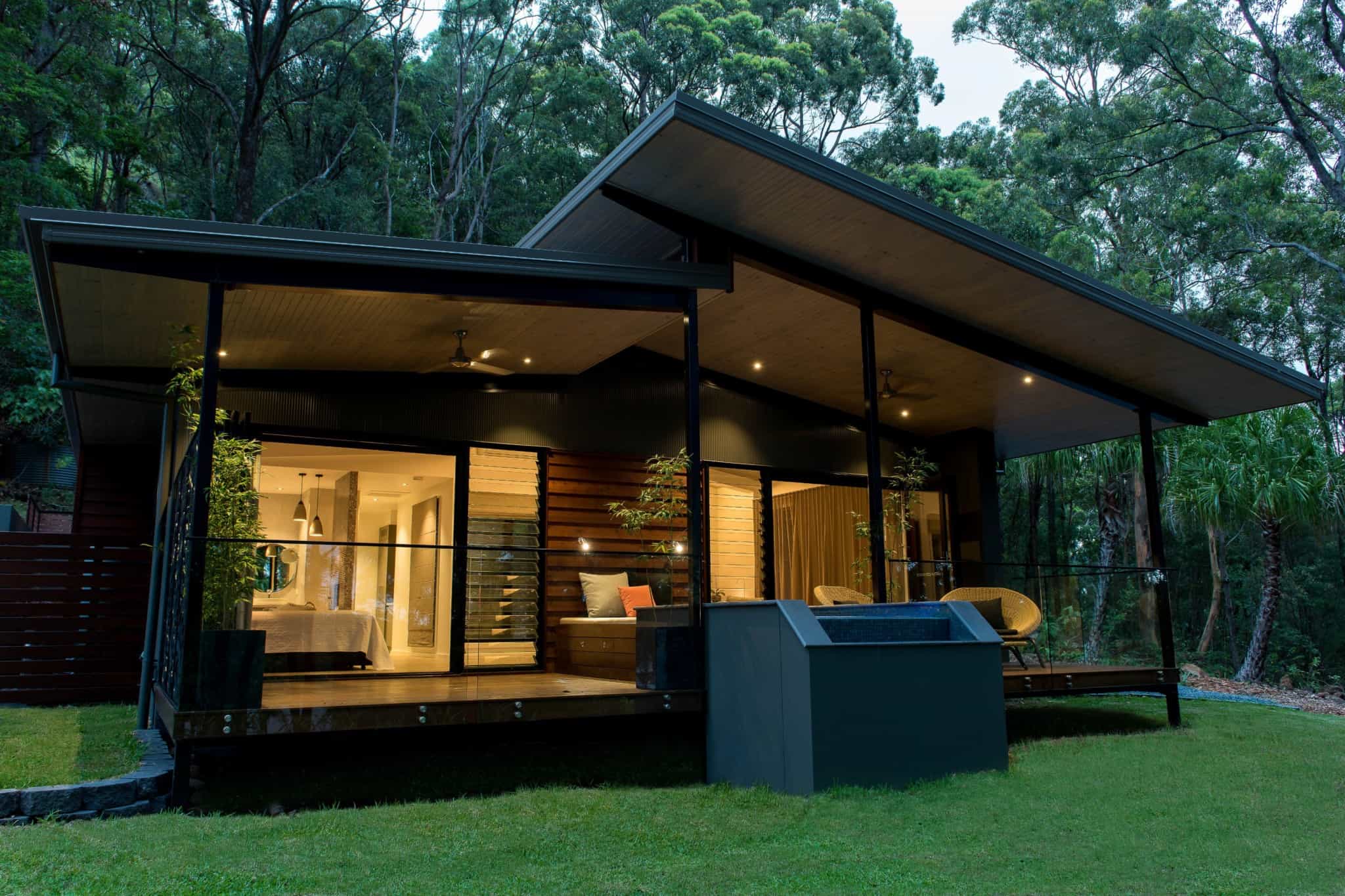 Program
We have done a wellness taster, a 2 day weekend program and here is an approximate day schedule:
Arrival Day – Friday
Spa treatments until 6pm
6pm Orientation
7pm Dinner
8pm onwards Time at leisure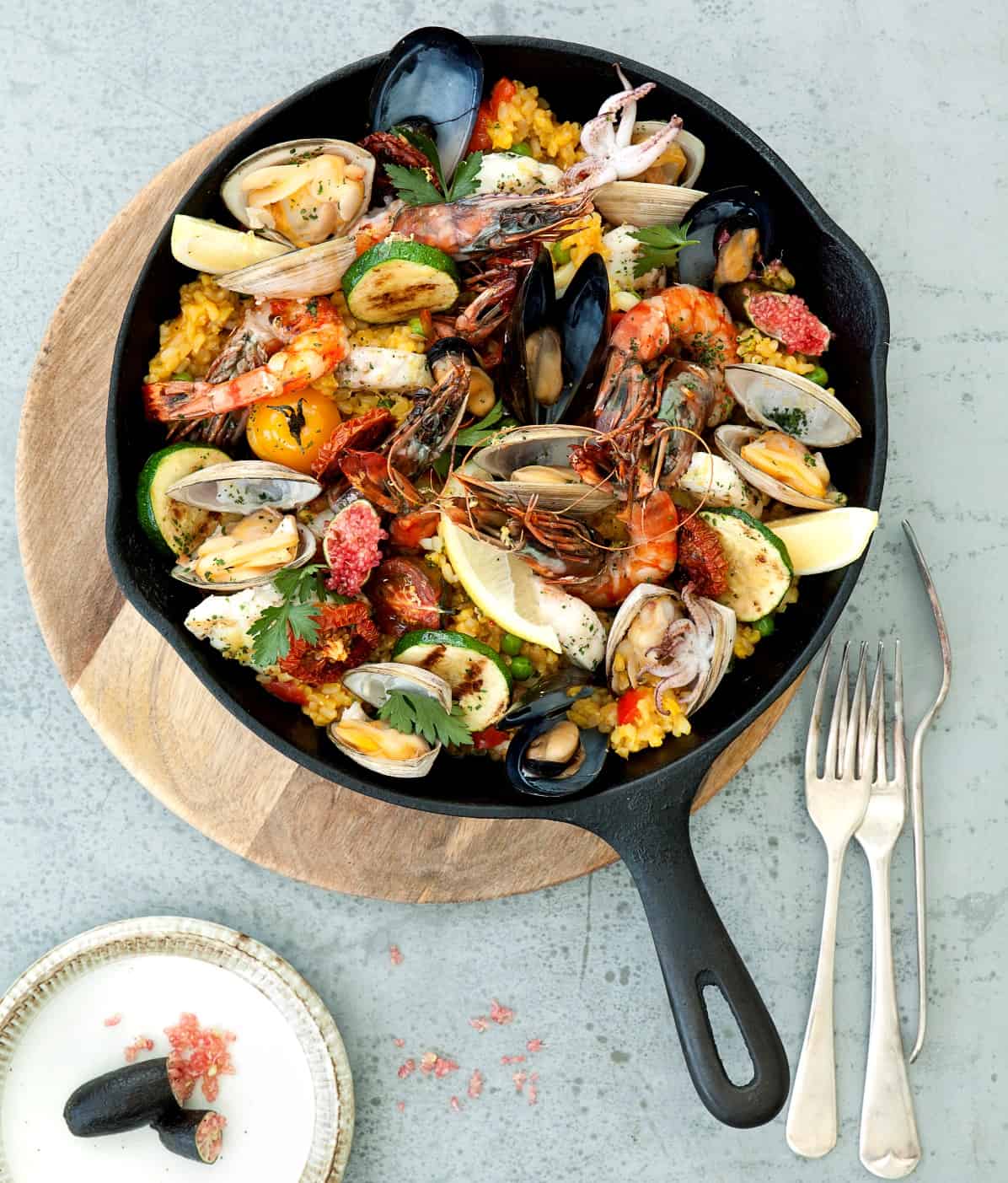 Day 2 – Saturday
5.30am wake up call
6am Chi Gong on the lawn to watch the sunset
6.30am Hike / walk / yoga class
8am Breakfast
9am Class – boxing, water aerobics, dance or similar
11am Morning Tea
11.30-1pm free time or spa
1pm Lunch
2pm-7pm Free time
7pm Dinner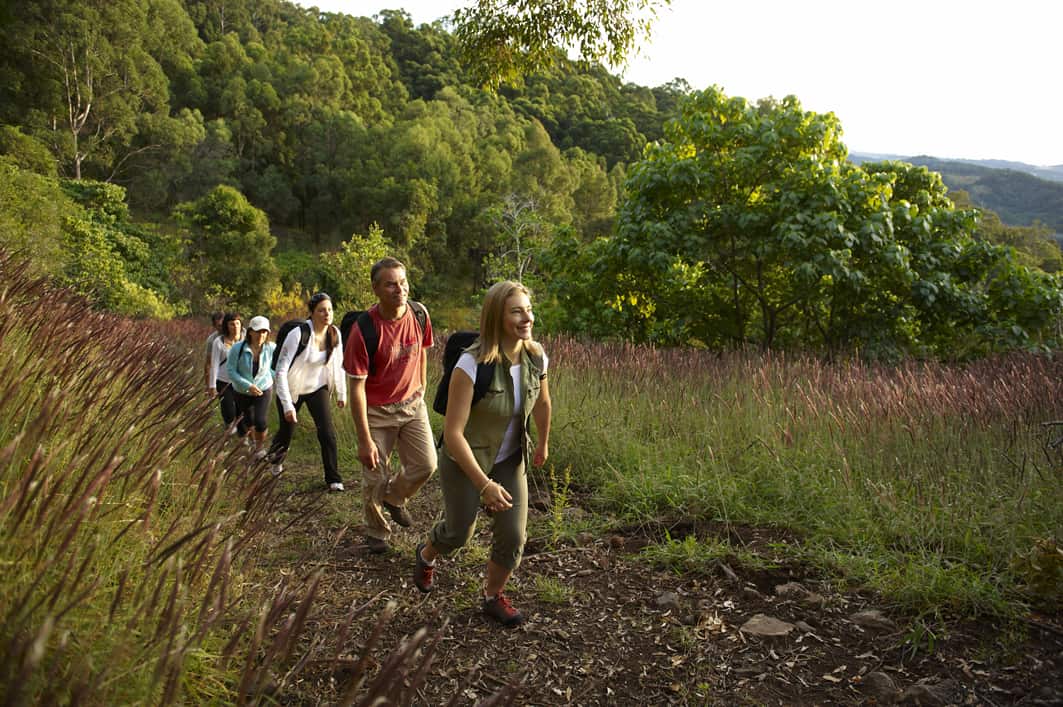 Day 3 – Sunday
Exactly as day 2 but all activities stop before lunch and guests depart at 2pm.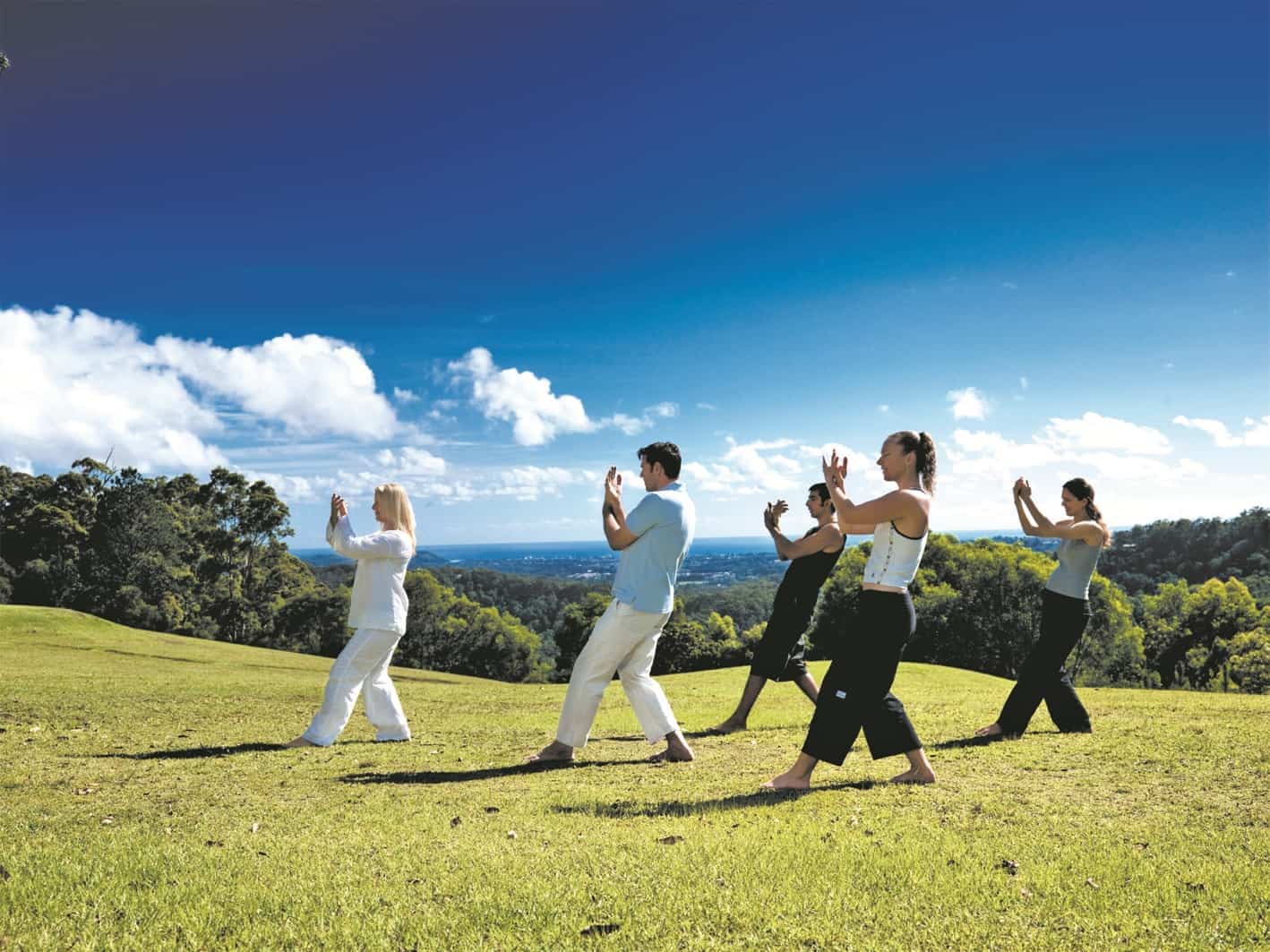 Classes
During my stay the classes / group activities offered were boxing, water aerobics, yoga and walking. There are always two activities as above in the mornings and you can choose either a more energetic option or a slower option depending on your level of enthusiasm. I chose a more active option on both days but felt a little disappointed that there was not no yoga offered in the afternoons or in fact any other activities. I found 2-7pm in the afternoon to go on for a very long time if there are no spa activities booked in.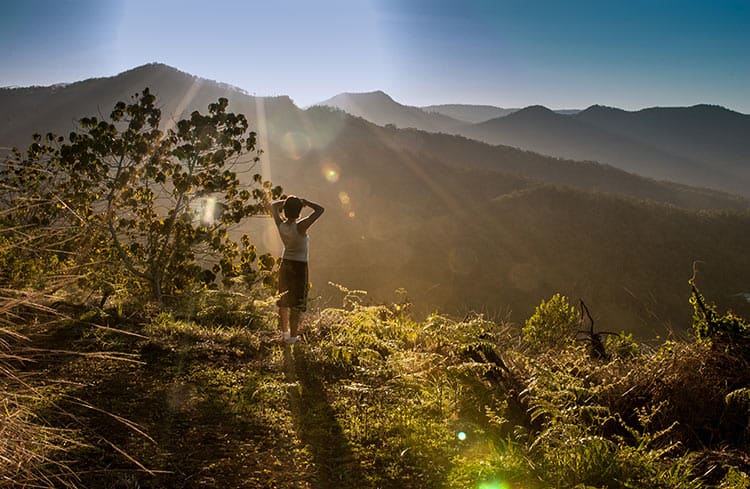 Facilities
Gwinganna has a well equipped large gym and a beautiful outdoor swimming pool on the lawn. The only minus with that is, even though it's heated it is still too cold to use in the winter months.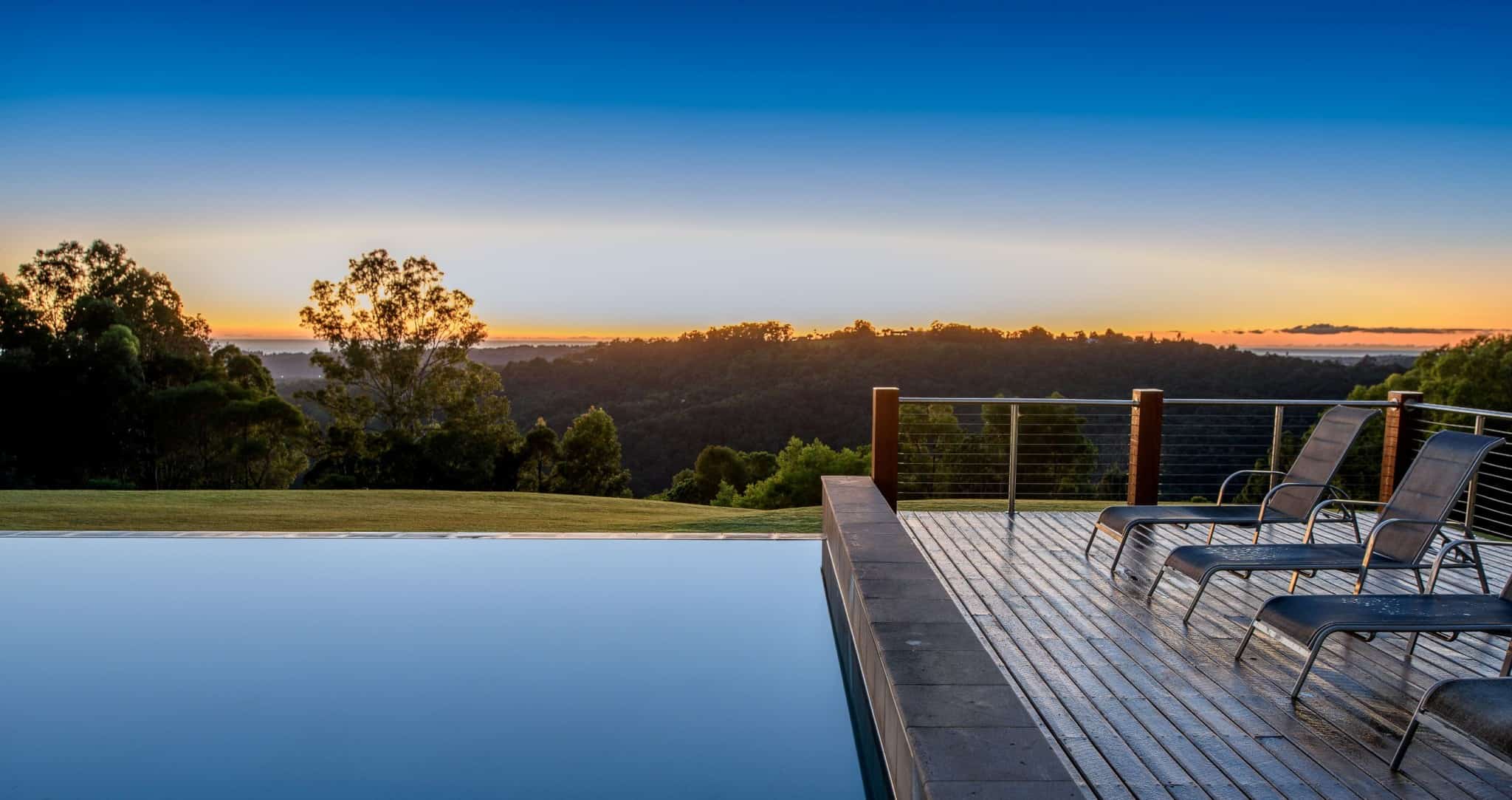 Dining
All meals are included in the package and despite our initial worry there was plenty of food during the day.
Typical breakfast consists of a porridge plus an egg dish. Tea and coffee are also available in first half of the day.
Morning tea would have some fruit, vegetable sticks and a dip, tea and coffee.
Lunch – ample green salads and a main course like fish or a vegetarian dish.
Afternoon tea – freshly picked local fruit, herbal teas and maybe a small treat like Gwinganna famous Tahini balls.
Dinner – salads and a main dish again, fish or steak. With dinner you are allowed one serving, 100 mls, of organic red or white wine. Savour it, as there are no top ups no matter how nicely you ask.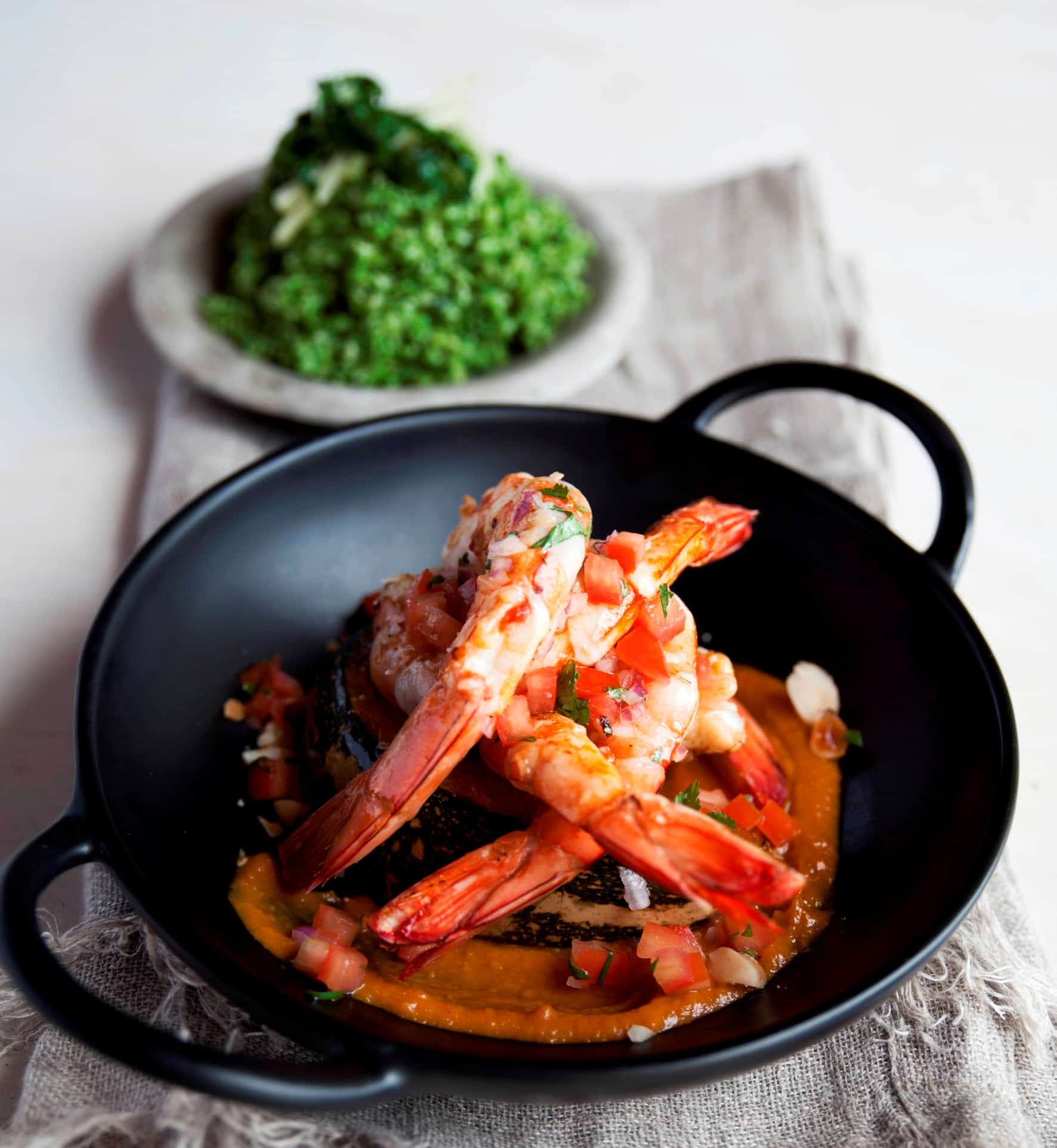 We found the food to be very tasty and wholesome. All of it is either freshly picked from resort's gardens or sourced from local producers. There is no flour, sugar or salt used in preparing the food so you might have to adjust your taste buds a little but all in all it was a wonderful dining experience.
All meals are served communal style, guests sit at the tables of 10, mixed every time you have a meal so you get a chance to meet different people.
Spa
Gwinganna spa manual is almost as thick as a book. I have not previously seen such an extensive selection of various treatments. If you love spa and happy to spend money on it, there are certainly enough choices to entertain you for the whole weekend. There is everything from traditional beauty treatments – your massages and facials, but then there are amazing therapies I've never heard of like Horse therapy, Life Path readings, Iridology to mention just a few.
During my stay I tried a Signature Massage, Gwinganna Goddess, and I highly recommend it to any massage lover. It is a relaxation massage with a twist – the music is fairly loud during the massage and therapist sings during the treatment while she is nurturing your body with long strokes from head to toe. It is an interesting experience, one of a kind, almost magical in its unique way. I floated out of a spa on a cloud of calmness, completely relaxed and looking forward to what was in store for me tomorrow.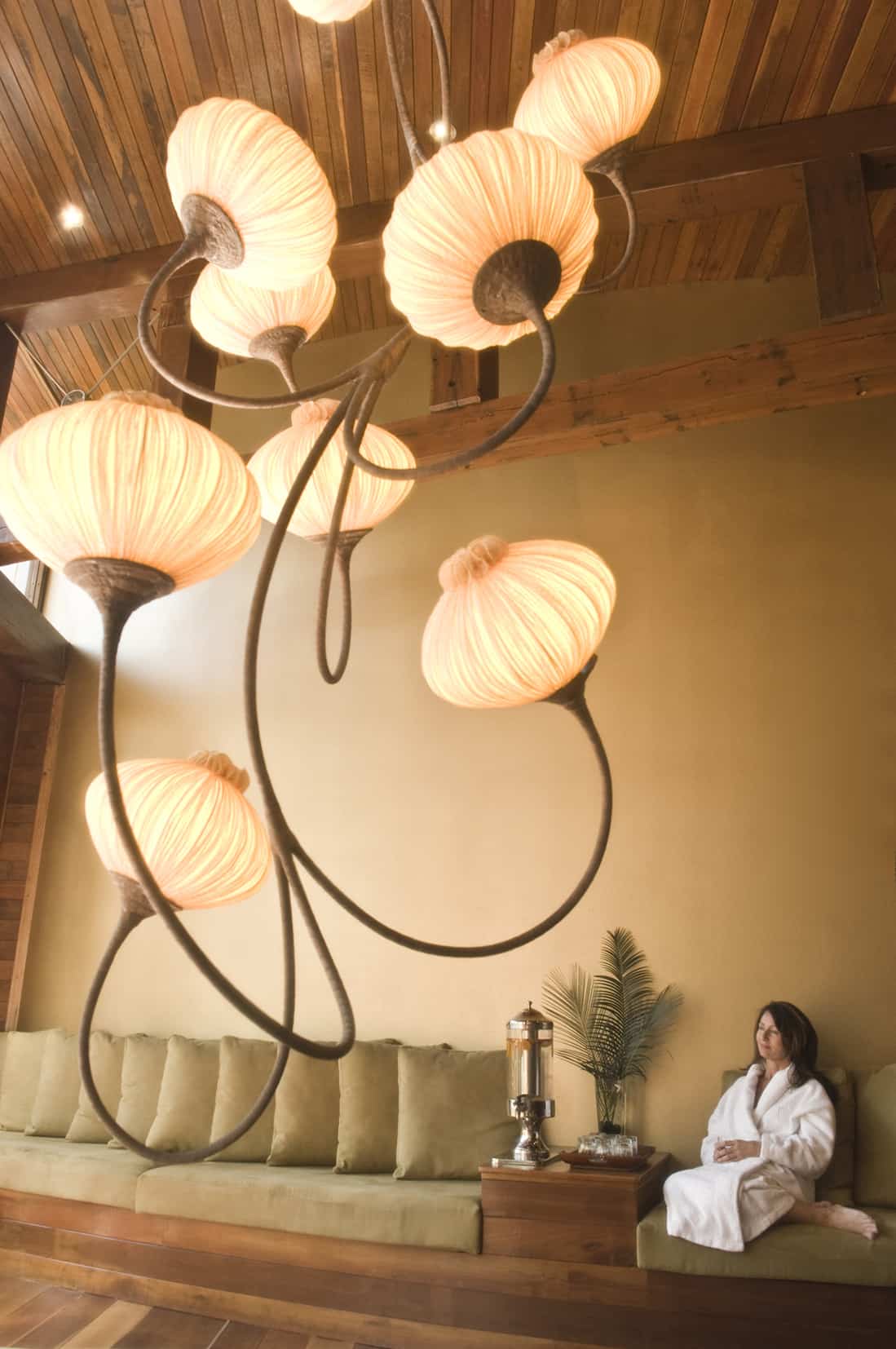 Next day I tried Iridology. It is a health consultation performed by a naturopath who photographs your eye and studies it in details before offering insights on what areas of your health you might need to pay close attention to. I found him to be very knowledgeable and everything he told me made sense. He writes down his recommendations and suggests supplements if required.
From what I heard from all other guests no matter what treatment you try at Gwinganna they all are excellent. Many therapists have been working here for years and had plenty of practice to perfect their techniques.
Splitting Hairs
A few accommodation cottages are still original and haven't looked as good as the new ones. Check prior to booking to make sure you reserve a correct bungalow.
I would've liked to see more afternoon activities for those guests who don't choose to spend money on the spa every afternoon.
All In All
Weekend taster is a wonderful way to dip your toes into a sea of wellness. There are so many components to healthy living and coming to Gwinganna is just the beginning of the journey. Try to learn as much as you can while you are here about healthy eating, exercise, nutrition. Ou are surrounded by people who've been studying it for a long time and have a lot to share. If it's something you'd like to pursue and like the pace of life in Gwinganna you might consider trying a longer program.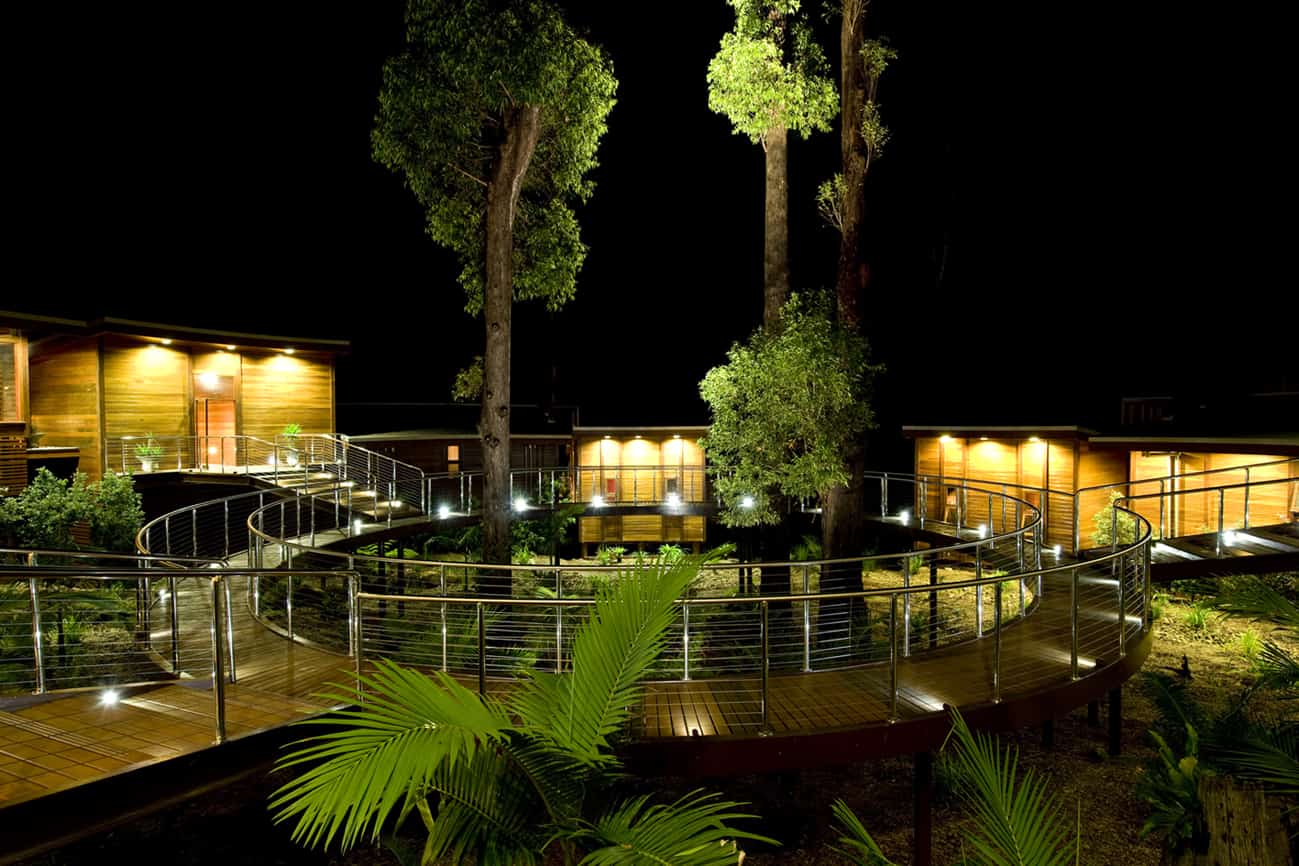 Cost
2 night Weekend Taster starts from $1,225.00 per person and includes all meals and accommodation.
Spa treatments are extra and range between $120.00 -$410.00 and most people book at least three treatments during their stay. On average additional spend per person on spats about $800.00-900.00
Bookings
To book your 2 night Wellness Weekend contact us on info@theluxtraveller.com.