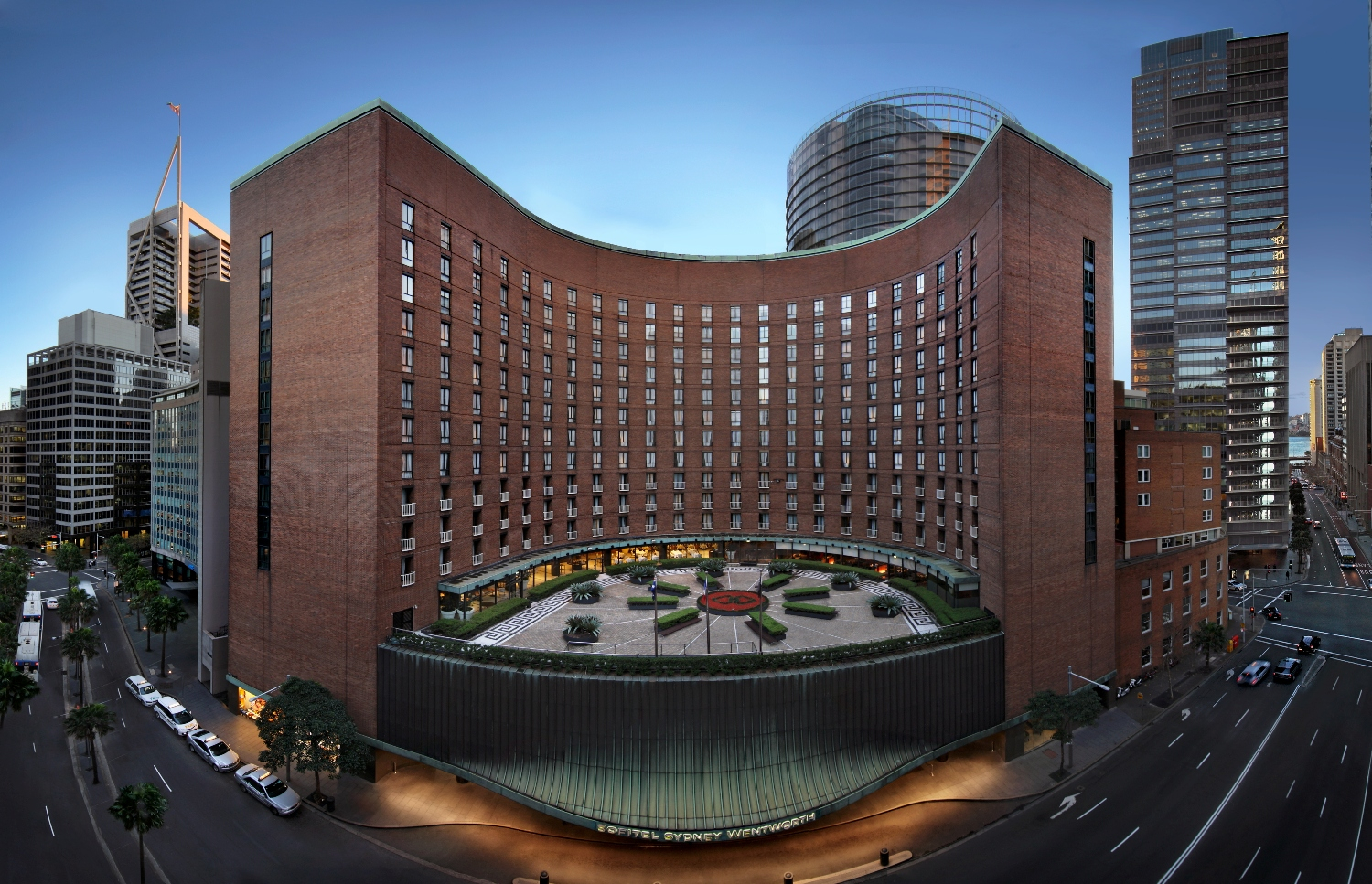 the lux score
75
the lux score explained
Service 8
Rooms 7
Food & Beverage 8
Ambience 3
Attention to Detail 9
Generosity & Value 9
Wow / Hip Factor 7
Facilities 7
Location 8
Fit to Promise 9
This lovely heritage-listed hotel has seen many dignitaries and royal guests over the years.
Is it the Sofitel Sydney Wentworth's rich history, European connection, or service with a French twist, that has attracted the likes of Princess Diana, Queen Beatrice of Netherlands, The Sultan of Brunei and Sophia Loren? The Lux Traveller is about to find out!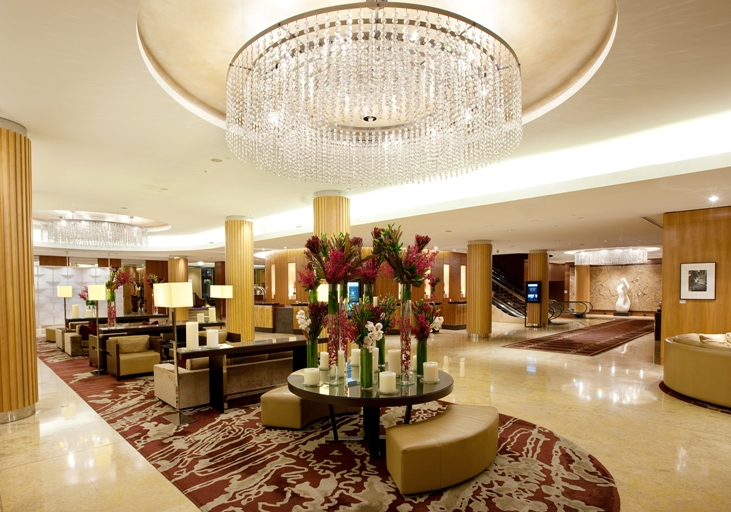 Before Arrival
Sofitel Sydney Wentworth  is quite a large hotel with 452 rooms and suites and our communication with the hotel was prompt and professional but getting a reservation for a suite wasn't easy as the hotel is often booked out due to airline contracts and popularity with corporate travellers.
Check In
I arrived to the hotel by car and parking was a little awkward. You have to drive to the back of the building (Bligh st) to a public car park. As it doesn't belong to the hotel, the valet situation isn't quite what one would expect but that's one of the hurdles that heritage listed hotels have  – they have to make do with the existing structure.
Check-in however was quick and efficient. and within minutes I was in the Prestige Suite.
Accommodation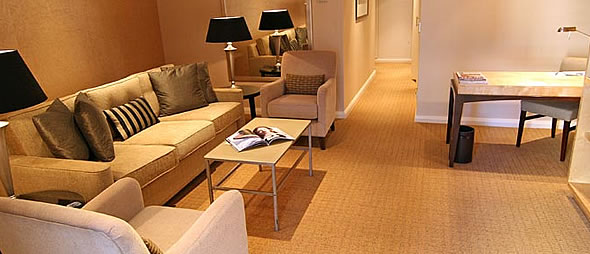 The Prestige Suite is an excellent choice for a couple who want to have a little extra room or would like to entertain a couple of friends or colleagues.
The living room is not overly spacious but it has a comfortable sofa and  armchairs, a flat screen TV and a small study table. A Nespresso coffee machine and a selection of gourmet teas make an excellent addition to the comfort of the suite.
The bedroom with its fabulous Sky bed is quite compact but very pleasant. It has a lot of built in wardrobe space so no bags need to be left in the open. This is important if you are in Sydney for an extended time and don't want to feel like you are living out of a suitcase.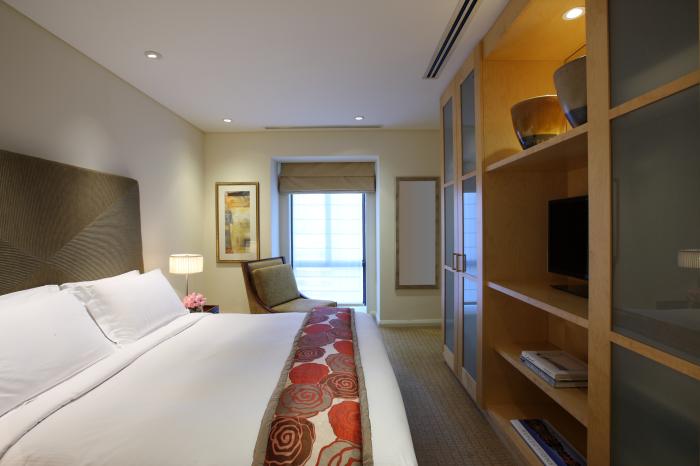 The marble bathroom is small with only enough room for one vanity and a small bath however the shower is lovely and spacious.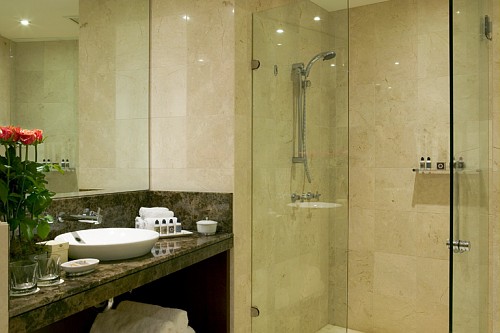 The outlook from the suite was onto the nearby office towers, nothing special. If given a choice, we recommend requesting a suite with a view over the courtyard – it is more pleasant.
The Wentworth Suite
This suite is crème de la crème of the hotel and where, just  a couple of weeks ago, Princess Mary and Prince Frederick stayed during their visit to Sydney.
It has a very spacious and homey living room, separate dining room for 8 guests, a luxurious bedroom with an on-suite and a separate powder room.
This suite can interconnect to another room, which can be used for either security or as an office.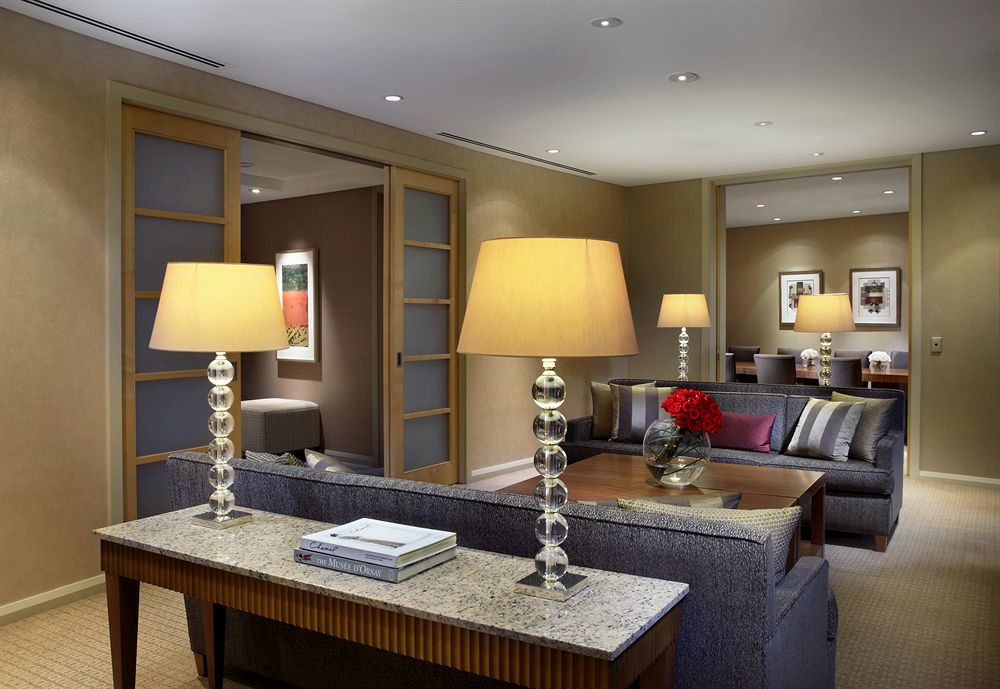 Standard rooms
Standard rooms at the Sofitel Sydney Wentworth are perfectly suited for a corporate traveller. They are equipped with all modern comforts and feel fresh. Most of them are fairly small with very small bathrooms. Some bathrooms don't have a bath, so double check before you book.
Facilities
Being a heritage building the Sofitel Sydney Wentworth is a  little limited with the facilities they can offer their guests. The gym downstairs is not part of the hotel – it is run by Elixir chain though Sofitel guests can request access to it.
There is no pool or spa either but hotel concierge are happy to organize reservations to nearby day spas.
Club Lounge
The Sofitel Club lounge is excellent. It has a great, inviting atmosphere and glamorous look – dark chocolate tones combined with lighter timber flooring and natural stone counters create a relaxing and warm environment. This lounge is one of the best we've seen in Australia.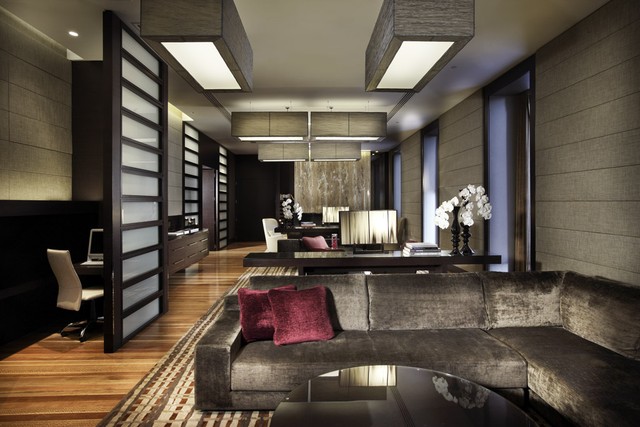 The lounge is separated into 3 sections with the main area near the bar,  an adjoining room with large round sofa for a large group and a quieter relaxation area that offers Wii games for younger guests.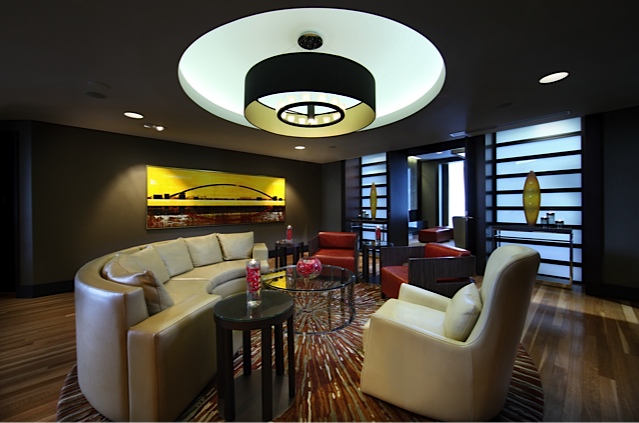 The lounge serves continental breakfast, afternoon tea and evening canapés. The food in the evening is very light – a selection of cheeses, olives and cold cuts complemented by a couple of deep fried snacks.
It is certainly not a full dinner but more than enough food for a light snack.
Dining at the hotel
Garden Court is an exceptional hotel restaurant. In Europe it is a common practice to have award winning restaurants in 5 star hotels but in Australia this is quite a new concept and Sofitel has taken it to a new level.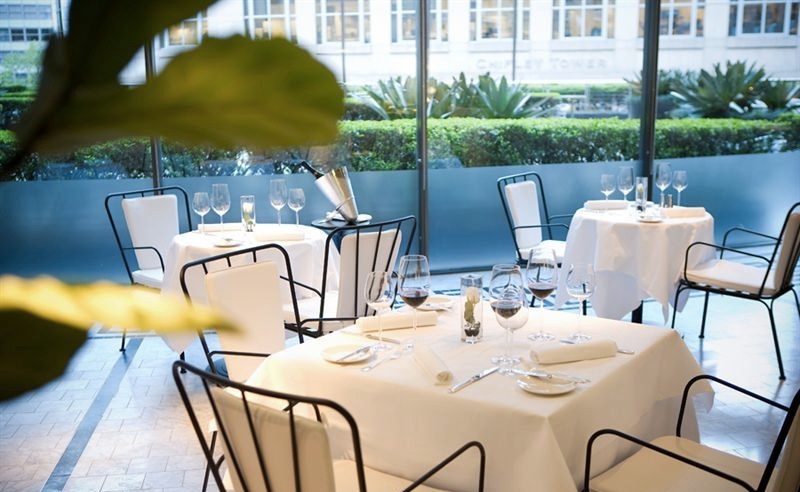 Just like the rest of the hotel, Garden Court has a French influence. The menu is contemporary french fusion and the centerpiece of the restaurant is a delightful bread basket and cheese cart.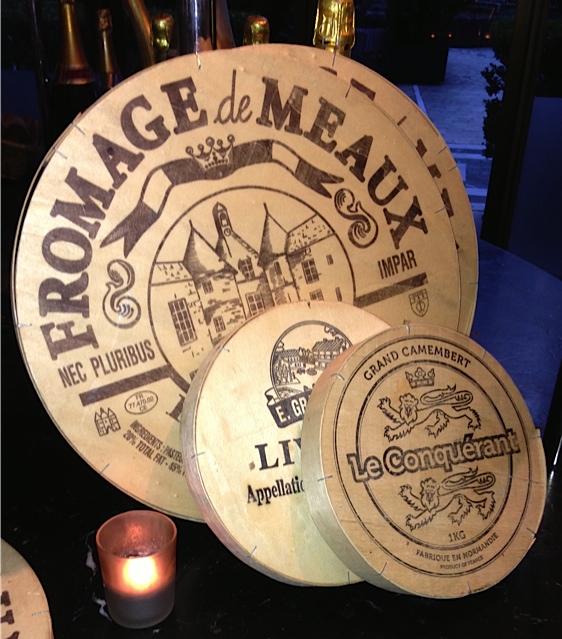 We tried scallops and John Dory followed by a soufflé. All were delightful and the chef took special care to prepare our soufflé to perfection.
Service was also very attentive and courteous. All in all it was an excellent meal in a pleasant atmosphere. We recommend guests request a round sofa seating for a more intimate experience.
The Lux Traveller Loves:
The super comfy beds and pillows – Best sleep in Sydney
Garden Court Restaurant – What  all hotel dining should be like!
The Executive Lounge –  One of the best  in Australia , it was exclusive and very inviting.
Thoughtful gifts – we received art gallery tickets as our welcome gift and each night we found either little chocolates or Sofitel lavender linen spray on our pillows.
The hotel's association with royal guests from all over the world.
The Lux Traveller Doesn't Like:
Due to heritage requirements many of the rooms can't be modified so many rooms and their bathrooms are on the smaller side.
Not having an in-house spa and gym is also a minus – these days luxury travellers expect to have it all, under one roof.
All In All – Sofitel Sydney Wentworth is an excellent historic hotel in the middle of the bustling Sydney CBD.  If you are travelling for business and leisure facilities are not overly important, this hotel will not disappoint.
Prestige Suites start from a very reasonable $465.00 per nigh but it's worth paying  a little extra to upgrade to a suite whenever possible.