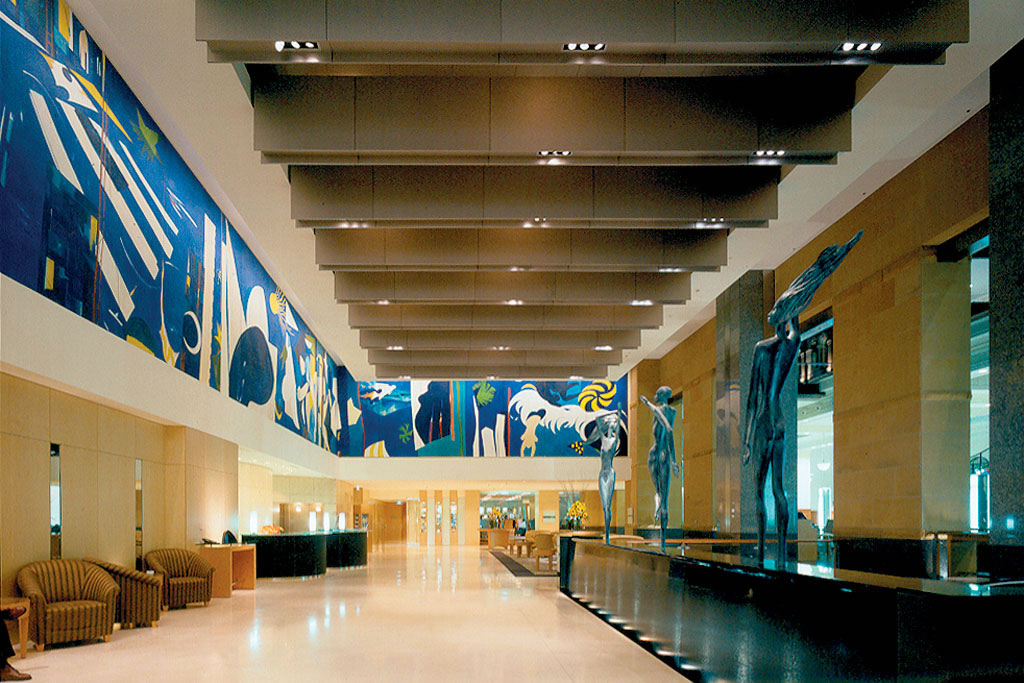 We are determined to find out whether there is a truly luxurious hotel in Sydney. 
We have already reviewed the Hilton Sydney and the Westin is our next stop.
We booked a 2 night stay and headed off to the city.
Westin is quite a large hotel – it offers 416 guest rooms and suites: the General Post Office building houses Heritage Rooms, while Tower Rooms offer chic, contemporary design.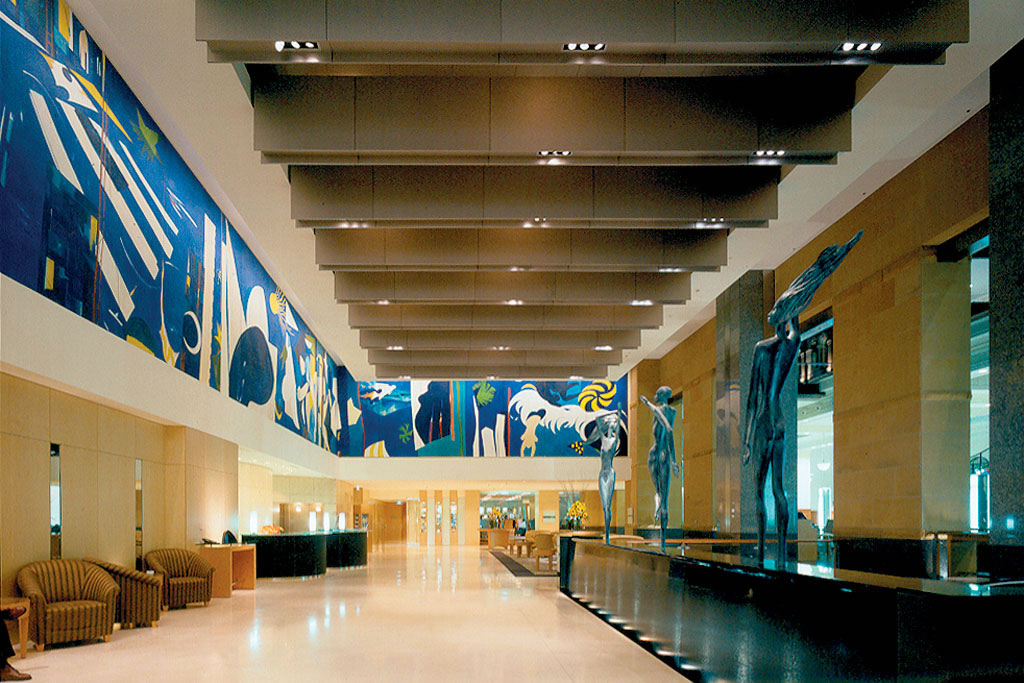 The marble lobby is gorgeous too – contemporary, prestigious and inviting. Little cafes in the lobby always have a nice vibe and are a great place to meet for a coffee or an after work drink.
I have to specify that Westin is predominantly a business hotel, with most customers being Australian and overseas businessmen rather than the holiday makers.
So far – so good!
Check in
Being Platinum members we do expect to be upgraded to a suite. I have called in the morning and asked the executive lounge manager to allocate us an executive suite in the morning.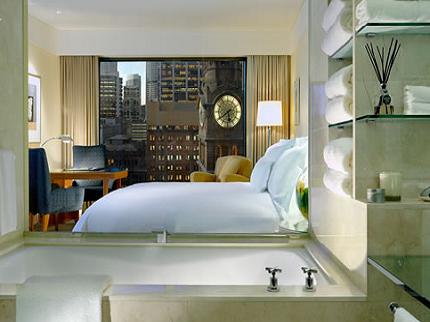 So I was surprised to find out that only a room was allocated to us on arrival. Not being used to the standard rooms I enquired whether the reservation could be cancelled but no such luck – even the Platinum status didn't do the trick. Lucky we left the kids at home.
The only good point about staying the night in a room is being able to give you honest feedback on them.
Yes, the rooms are very modern and have top finishes however they are quite small.
Good points – large windows, good quality finishes, marble bathroom, heavenly bed.
You can get quite a cheap rate on hotel's website for the rooms, especially if booking last minute.
Low points – single vanity very small bathroom, no coffee machine in the rooms, scarce amenities (no dental kits, etc).
So rooms are by no means a Lux Traveller's choice.
The worst point – All Tower rooms are located on the side of the building facing The Ivy Pool bar (night club with very loud music pumping all night long Thursday –Sunday). If you are a light sleeper like me with good hearing you'll need ear plugs to make it through the night. Not my idea of a relaxing stay…
The next day we were moved to a suite which was MUCH nicer.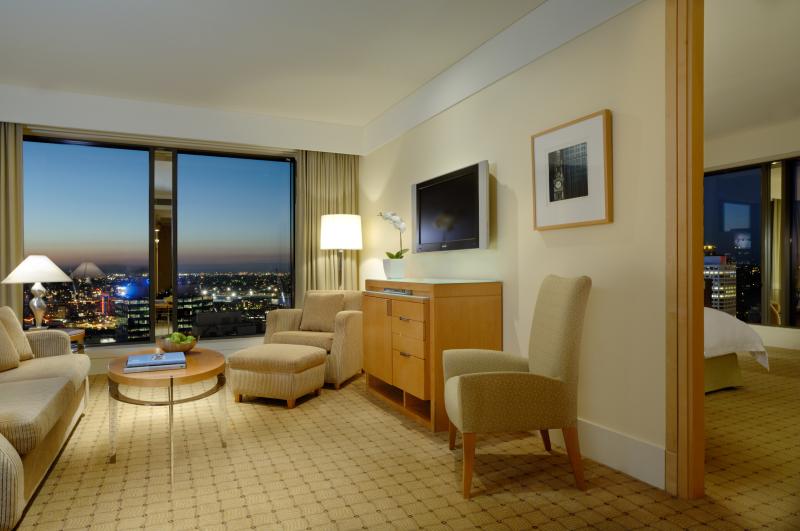 Suites are very roomy and they face slightly away from the Ivy night club so I had much better sleep here.
Bathrooms are large, towels are big and fluffy, huge walk in wardrobe – definitely luxury!
If you are travelling with children keep in mind that the sofa in the living room will be able to accommodate only one young child.
Executive Lounge – Excellent! The best service in the hotel – all staff are very friendly and courteous. The seats are comfortable, atmosphere is of a 5 star luxury hotel.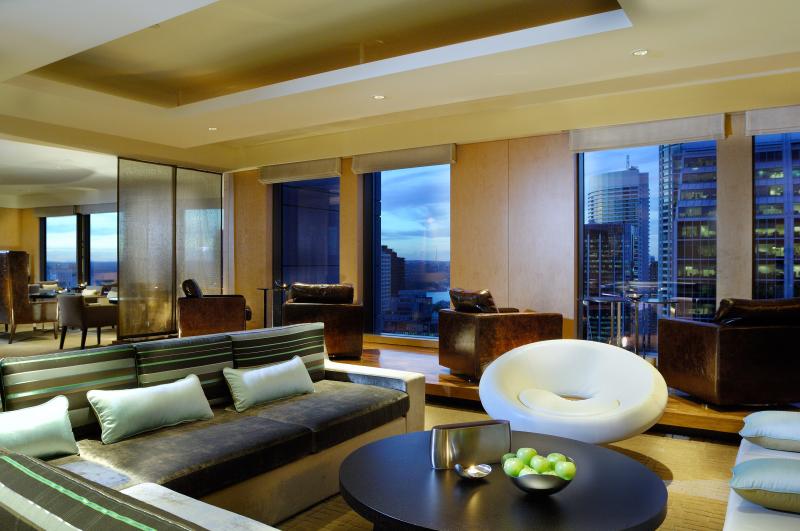 Breakfast in the lounge is very pleasant and not too busy.
Afternoon drinks are just that – drinks. Nibbles are very limited to a small selection of olives and antipasto.
Buffet breakfast  – has a nice selection of food however the atmosphere is not as nice as the lounge.
Pool & Gym – belong to a nearby very ordinary gym complex. Not remotely luxurious and not recommended.
All in All – if you are choosing a business hotel the Westin is probably the best option in Sydney (you'll fit right in) however if you are looking for a luxurious hotel for a romantic break or family holiday – go for the Sheraton on the Park. It is a much nicer hotel with much better service and you will sleep there in peace.
Did we find luxury in the Westin? The hotel is nice to look at but the service has let us down on many occasions (no response to the 'service express' requests, room wasn't made up when requested, bathrobes has previous guests luggage stickers on them which made me question whether they were replaced at all from the previous guests, charges on the bill at check out that shouldn't have been there, laundry has gone missing). Also Tower rooms with the night noise are by no means a luxury experience.
So, on that note, we will keep looking for our ultimate Sydney getaway and will keep you posted!