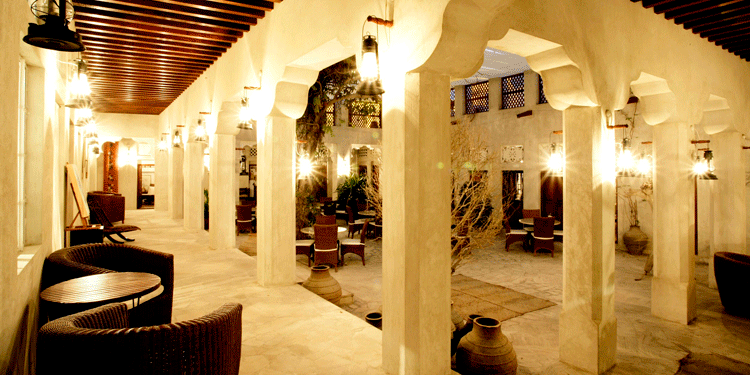 the lux score
74
the lux score explained
Service 10
Rooms 7
Food & Beverage 6
Ambience 8
Attention to Detail 7
Generosity & Value 9
Wow / Hip Factor 7
Facilities 6
Location 7
Fit to Promise 7
I will start this review with a caveat – that this isn't going to be a luxe option for many travellers and it doesn't necessarily fly high in the scoring below, but what the XVA offers is something so different and hard to find in a city like Dubai – and that in itself is something that is worth considering.  This isn't an alternative to the Burj al Arab for those reasons!
However if you want to stay in somewhere small, with personalised service and entirely different price tag, somewhere very unique and part of the less recent history of Dubai and which is a haven of peacefulness and calm, then do read on!  The opportunity to stay in a guest house in such unique surroundings, and in perfectly adequate comfort is a luxury in itself and a marked change from many of the block build hotels that make up the 4-5* offerings in Dubai!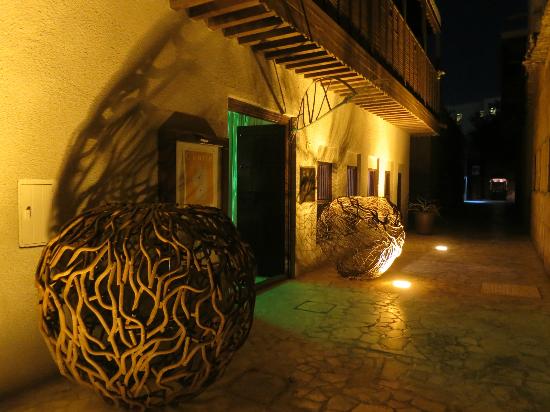 Our worst nightmare on a holiday is staying at somewhere that is busy and hectic and hence loses its exclusiveness and the personal service.  For this reason when selecting a hotel in Dubai we did not want to stay along the beachfront in a Jumeirah hotel. I did spend a lot of time researching all those options, but they were more samey than I had expected, for the price tag! Whilst I am sure that the beach front complex is comfortable and has great facilities, I wasn't particularly taken by the hotel websites and online reviews and wanted something quirky.  We decided to try a different approach… and found something traditional and boutique in a different part of the city!  Easier said than done, especially in Dubai, but one name popped up a few times which needed further investigation – the XVA Art Hotel!  If we had been visiting Dubai for our full holiday then we probably would have chosen a beach hotel, however because this was a short stop-over at the end of our trip we were really keen to stay somewhere different and unique.
SITUATION AND LOCATION
The hotel has 10 rooms and is spread around 2 courtyards and has three wind towers – it has featured in a number of fashion shoots as a result of its historic beauty!  It is also a gallery – and there is art work all around, including in many of the rooms.  There is also a popular café in one of the courtyards.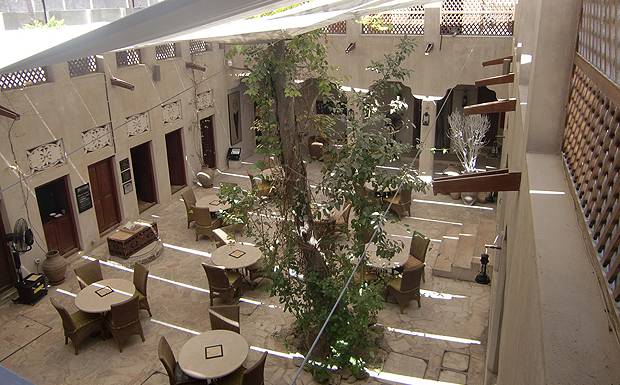 The only thing missing from the hotel is a pool, however we only stayed for a couple of nights at the end of a trip where we had already spent plenty of time by the pool, so this didn't bother us!  Throughout the courtyards and on the first floor there are plenty of places to sit and relax, indeed there is adequate shade as well.  What is noticeable is a real air of calm and privacy and it is nice to have the private space – something that really marks this hotel out from the resort-style ones in the city.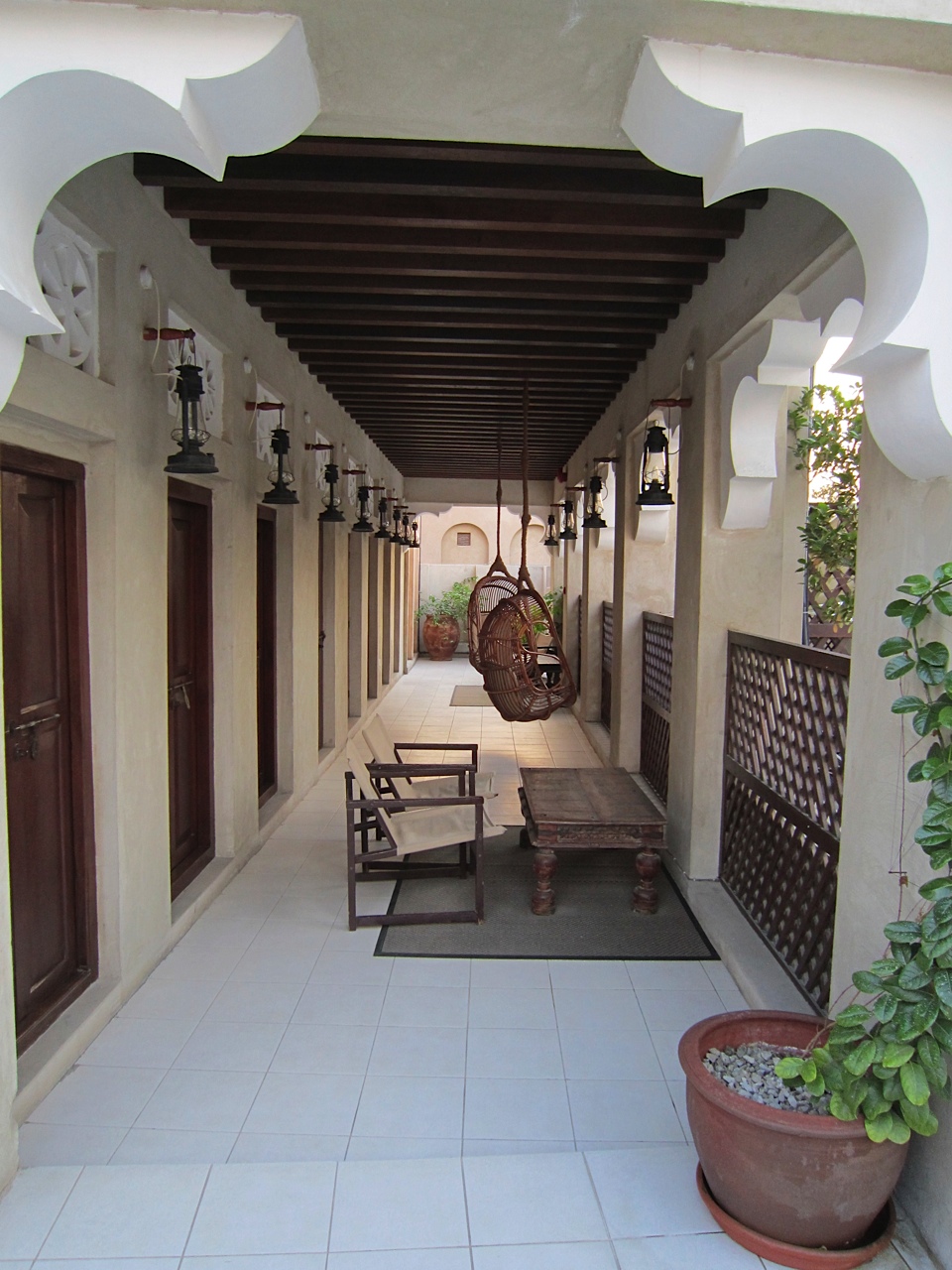 The hotel is in the Al Fahidi district of the city (formerly known as Bastakiya), walking distance from the metro and perhaps 20minutes drive from the international airport.  On arrival we arranged an airport transfer through the hotel.  Whilst the driver did seem to struggle to find us (???) and was running late, it was still a good move – the hotel is in a pedestrian area and isn't that well known to taxis!  The hotel will give you good directions for a taxi driver if you go out during your stay – we didn't have an issue finding our way back with this help!
You will notice that there are at least 2 mosques very nearby – so there are early morning wake up calls, however the shutters on the rooms offer complete blackout and so we fell back asleep very quickly (and actually it was quite pleasant to hear the real sounds of the city!).
ARRIVAL
The hotel is down a little alleyway and the arrival very much reminded me of staying at a Riad in Marrakech.  Local knowledge needed to get there and a quite unassuming frontage!  At night the entrance is very well lit, with some modern art on either side of the front door.  We had already been in touch with the manager, Iwan, since making our booking.  He is very much the face of the hotel and ensures personalised service.  Check in as a result is very quick.  We were whisked off to our room (and our bags followed – I had worried that in such a small place we'd have to lug them around ourselves!!) and without prying Iwan very quickly got to grips with what our plans were for the 30 hours we would be in Dubai.  He came back half an hour later with maps, tips and dinner suggestions which we certainly wouldn't have come across any other way.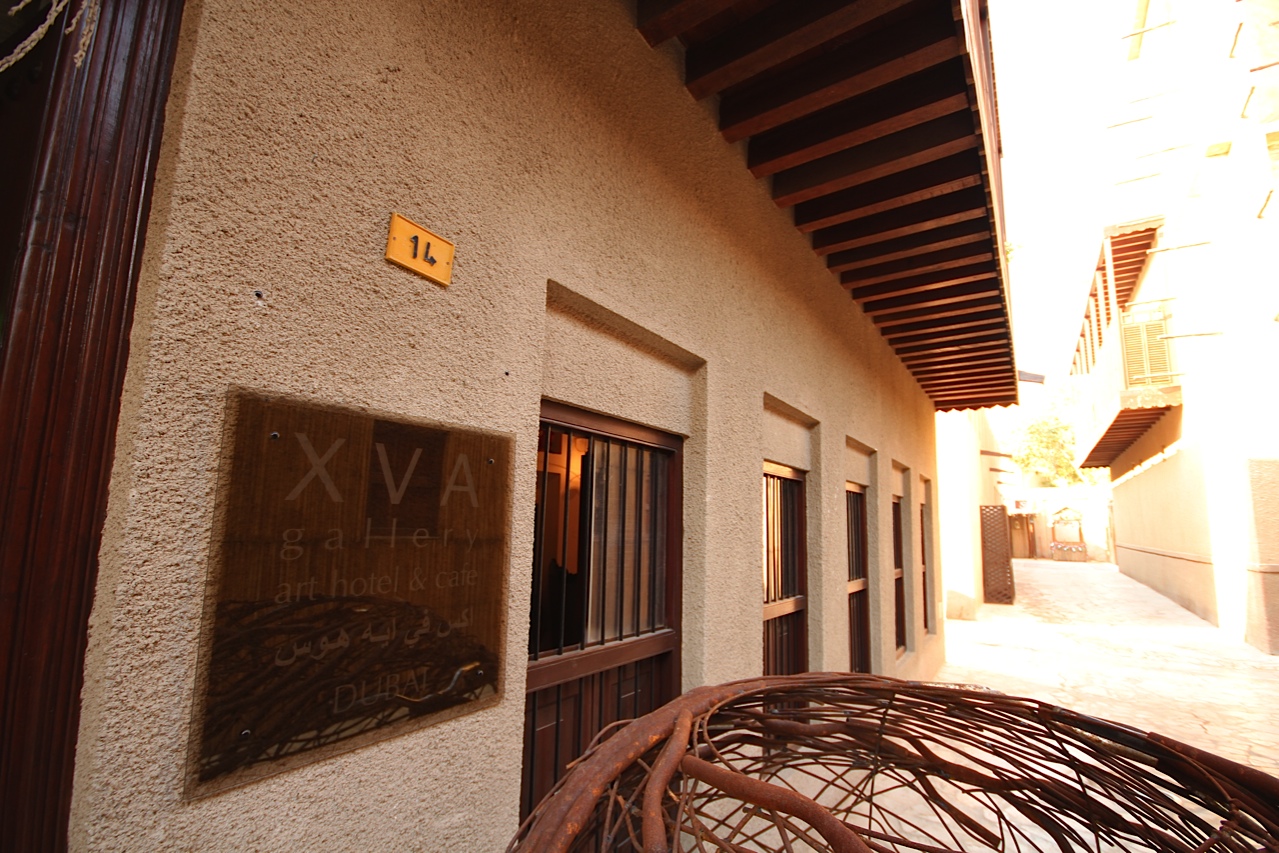 ROOMS
There are only 10 rooms, but all are different and so it pays to ask about the rooms when you book.  There is a choice single rooms too.  There are no key cards here – each room is locked with a padlock! Our room was the largest and had a queen size four poster bed that was very comfortable.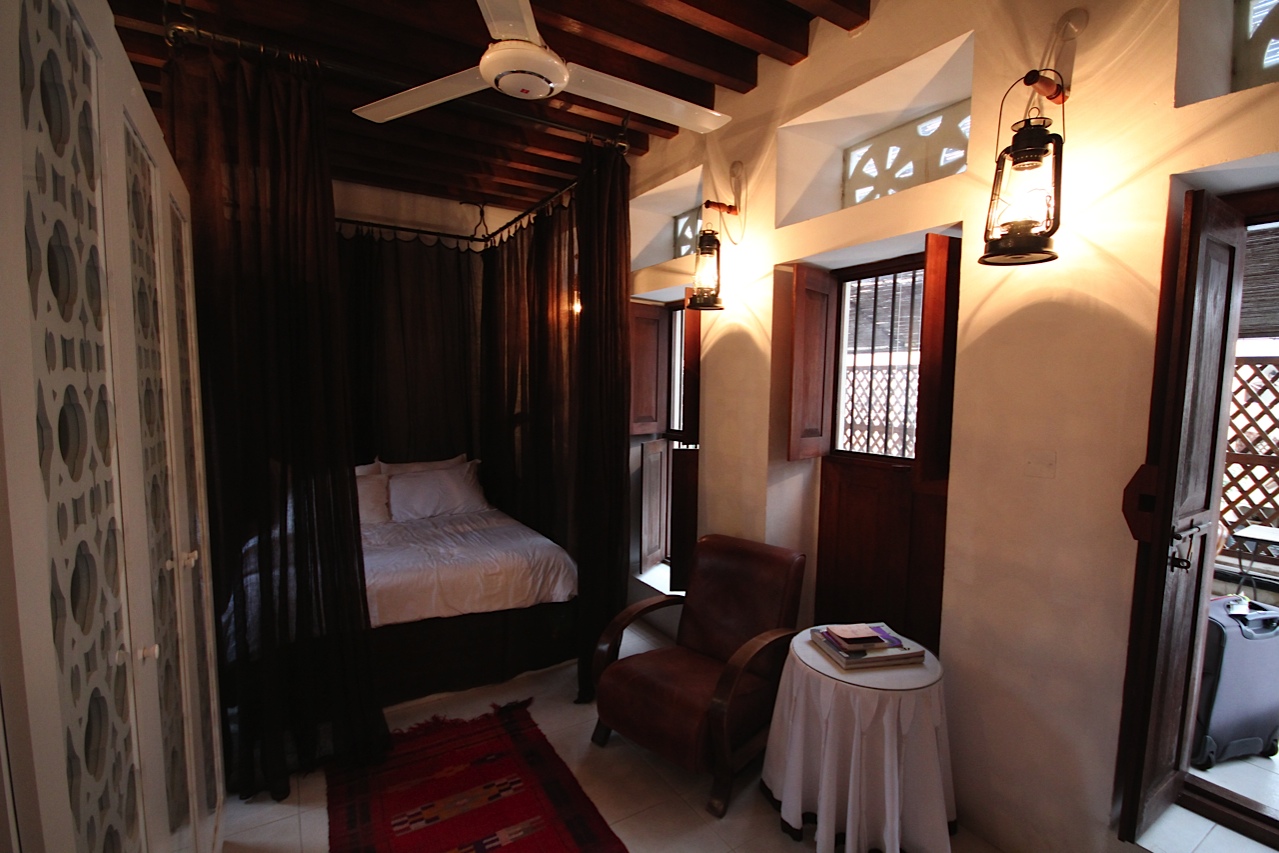 That said – space in this part of the city is tight and so whilst we had ample space to spread out, you couldn't 'swing a cat' in the way you might be able to in a purpose built modern building!  There were a pair of wicker chairs just outside our door and the room was in a private location so we spent time here and were not disturbed.  All of the windows (and we must have had about 8 in our bedroom) are covered with very good black-out shutters – when they are all open there is an immense amount of light and also a really good breeze through the room too.   The bathroom was very large and, whilst relatively basic, had a good shower and was very clean and well put together.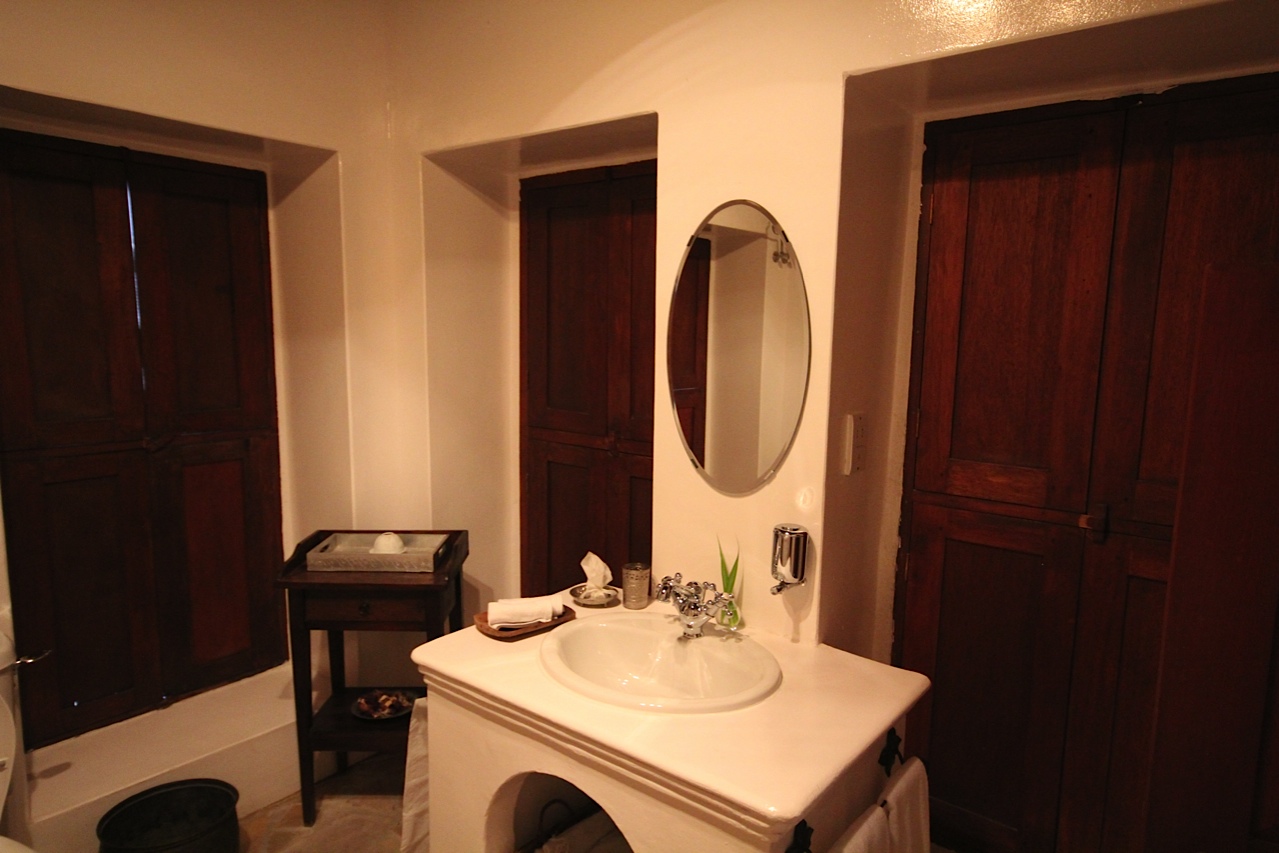 CAFÉ
The café offers a simple menu and is open throughout the day.  Breakfast is very enjoyable and the courtyard is a relaxing setting.  The freshly squeezed orange juice was definitely better than what is normally found in a high end hotel!  The mint lemonade is something that the café are very proud of, and it certainly was very refreshing and enjoyable – a bit like a virgin mohito, but better actually!  The café serves vegetarian food and also does not serve alcohol.  We ate there for an afternoon mezze snack but did not have an evening meal there, choosing instead to dine in some of the beachfront hotel restaurants or other recommended restaurants that the hotel manager gave us.
THE LUX TRAVELLER LOVES:
We loved that it was different and that it was quiet and away from busy and 24-7 Dubai!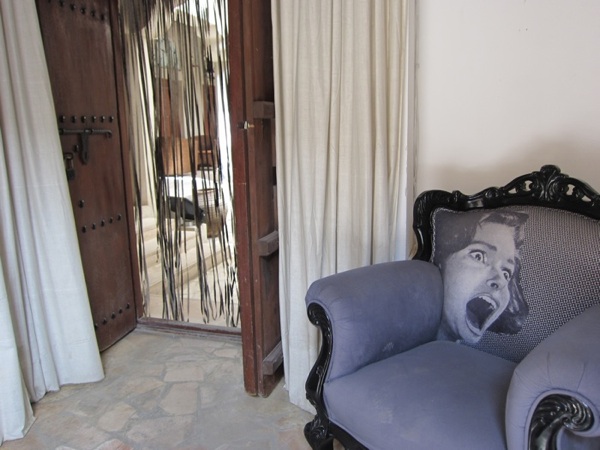 THE LUX TRAVELLER DOESN'T LIKE:
Some of the features in the room were a little tired and little things like fluffy white towels, fancy toiletries and perhaps flowers in the room would add to the wow-factor.  It wouldn't take much to push this hotel into another level of luxury, but I imagine that actually a lot of the charm could be lost from this – so perhaps it should stay just as it is.  A visitor to the city will know after a few seconds on their website whether it's right for them!
As a guide, in the same trip we stayed at Qasr al Sarab and the Shangri La – both in Abu Dhabi and both 5*